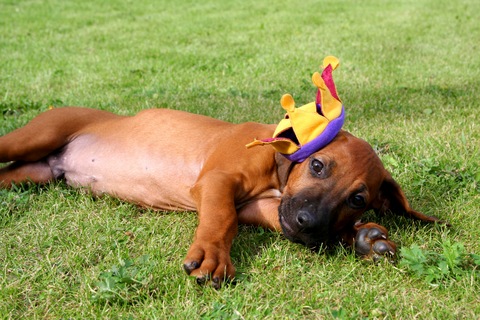 There are whole aisles in pet stores devoted to calming your pet's stress and anxiety, but you probably have just the thing your pet needs right in your kitchen?
• Chamomile
This herb can help in many different ways, it is anti-spasmodic, gas relieving, anti-inflammatory, sedative, digestive, healing, and strengthens body function. Give your pet chamomile the same you would take it, in a cup of tea! (Let water completely cool down first)
• Echinacea
Stress weakens the immune system leaving it vulnerable to breaking down and opens it up to viruses like the common cold. Echinacea is often recommended to help boost the immune system. Aside from its immune-stimulating qualities, Echinacea is a very good antimicrobial for the mouth and urinary tract. Echinacea comes in liquid and capsule form. Just add a few drops to your pet's food.
• Oat
The Oat has been known to help with many things such as high cholesterol, dry/ itchy skin and even stressed pets. Oats are used for treating a variety of nervous disorders, adding oatmeal to your pet's food is the best way to get the calming effects of the oat.
• Valerian Root
Also known as "nature's valium," valerian root is mainly used as a sedative for anxiety, and can be given to your pet to reduce tension and anxiety. Valerian Root can also be used to treat muscle pain, stress, intestinal cramps, nervousness, restlessness and muscle or bronchial spasms. In fact, many boarding kennels and veterinarian offices use valerian aromatherapy to soothe visiting dogs and cats! Valerian root comes in capsule and liquid form that can be added to your dog's food.
• Reishi Mushroom
Reishi is a mushroom known for its health benefits. It has been used by the Chinese and Japanese for generations to help with pain, weak immune systems, and nerves.